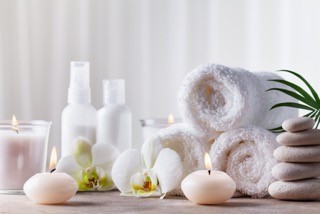 Swedish Relaxation Massage
The perfect solution for the person who needs to relax, distress, and rejuvenate. This classic massage is customized to meet your individual needs, it helps relieve muscular pain, increase flexibility and circulation, detoxify the body, and distress the mind.
Deep Muscle/Sport Massage
Perfect for those sore and tense muscles; this deep tissue massage is designed for those wanting a more detailed massage, working on specific muscle groups to relieve chronic tension. Your therapist will work within your pressure/pain threshold to reduce muscle soreness and increase range of motion while improving circulation.
Hot Stone Massage
Healing with stones is an ancient form of massage therapy used throughout the centuries. Placing heated, smooth stones and blending them into the massage, this intense treatment allows penetration deep into the muscle. This rebalances the physical body and leaves you in a relaxed tranquil state of mind.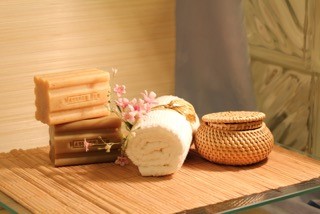 Mother-to-be Massage
Every expectant mother needs special care and attention during this exciting time. This massage is beneficial for both mother and child; the mother relaxes in a comfortable supported position while the trained therapist relieves the tension and discomfort caused by pregnancy.
Mini Massage
Create your own. A concentrated massage for those muscle groups that need special attention such as: head, neck, and shoulders, or lower back. Perfect for when you have minimal time but need to be restored.
Seated Chair Massage
A special chair is used to support your body while your back, neck, and shoulders are massaged. Perfect for the on-the-go person who has minimal time but needs to be restored.
Rejuvenating Facial
Designed for your exact complexion, this personalized facial is totally customized from start to finish! You will experience a custom blended deep pore cleansing, exfoliation and massage of the face, neck and shoulders followed by a therapeutic mask and serum designed to correct specific problems. Emerge with immaculately clean, smooth, and glowing skin.
Blemish Control Facial
An absolute must if you are breakout-prone, and have clogged pores or blackheads. You will receive a personal skin assessment by deep pore cleansing, exfoliation and a medicated rejuvenating mask gel that contains enzymes, antioxidants, antiseptic and anti-inflammatory ingredients. Make this effective treatment a part of your facial routine.
Gentleman's Facial
A deep cleansing facial specially designed for the needs of a man. The refreshing experience reduces ingrown hair, soothes razor burn, tightens and firms leaving your skin feeling and looking its best.
Express Facial
Ideal for the person on the go, this experience allows you to have the benefits of a rejuvenating facial, and an expert skin analysis along with deep cleansing and exfoliation.
Stress Solution Facial
This calming facial will not only help you relax, but the infusion of lavender will aid in reducing dry and inflamed skin. While providing a deep cleanse, lavender can also lessen redness and irritation, leaving your skin soothed and radiant.
Add a Sea Mud Perfecting Mask
This creamy sea mud mask deep cleanses and helps absorb excess oil, reducing the appearance of shine. Three different clays help to absorb oils while Seaweed and Allantoin help to leave the skin feeling refreshed.
For an additional charge of $10
Just A Touch Package – $110
Pick 3 services from below:
Mini Massage
Express European Facial
Spa Manicure
Spa Pedicure
Wash and style including deep conditioning treatment
Mini Escape Package – $165
Express European Facial
Swedish Relaxation Massage
Classic Manicure
Classic Pedicure
Lunch
Day Escape Package – $315
Custom European Facial
90 min Hot Stone lavender-infused massage with foot reflexology
Spa Manicure
Spa Pedicure
Wash and style with conditioning treatment
Lunch
Hands
Classic Manicure
Spa Manicure
Opi Gel
Paraffin Treatment
Feet
Classic Pedicure
Spa Pedicure
Intense Pedicure
Paraffin Treatment
Make Up, Lashes, & Waxing
Make Up Application
Eyelashes
Eyelash Extensions
Eyelash Fill
Eyebrow Waxing
Lip or Chin Waxing